How ironic. As we celebrate the Fourth of July, the State Of Minnesota has shut down. As in closed. No social security checks. No state medical insurance. 60,000 people turned away from Minnesota State Parks this weekend. etc., etc.
No out of town camping for us this weekend. I guess we'll turn home into our very own private campground. We'll keep the luxury of running water and electricity this fourth. Luckily, we'll still have the enjoyment of a lovely beach a stones throw from here, the symphony of frogs in the evening and the ever important campfire in our backyard. We'll grill, play card, tell ghost stories, sleep in and break out the squirt guns. We're not going to let the State shut down stop us from honoring our founding fathers.
I'm going to enjoy all of favorite elements of summer:
The smell of fresh cut grass.
Beautiful sunrises and sunsets.
Flickering candles outdoors.
enjoy Minnesota's State Bird...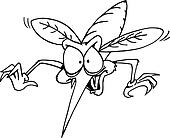 I will be purchasing
mass amounts of
bug repellent
and citronella candles today.
Then I will be ready to sit back, relax and enjoy these summer days.

and all the beauty is has to offer.
Oh...and then there's this...
a little surprise I found in my camera this morning...

Yup. That's the

same

girl that was the lovely Princess for Prom.
Happy

4th of July,

everyone.